Bakery & tea room
Opened on the site of the old village bakery, our tea room and bakery is a genuine meeting place, offering delicious breakfasts, light meals, teatime treats and snacks.
It is open every day from 7:30am to 6pm.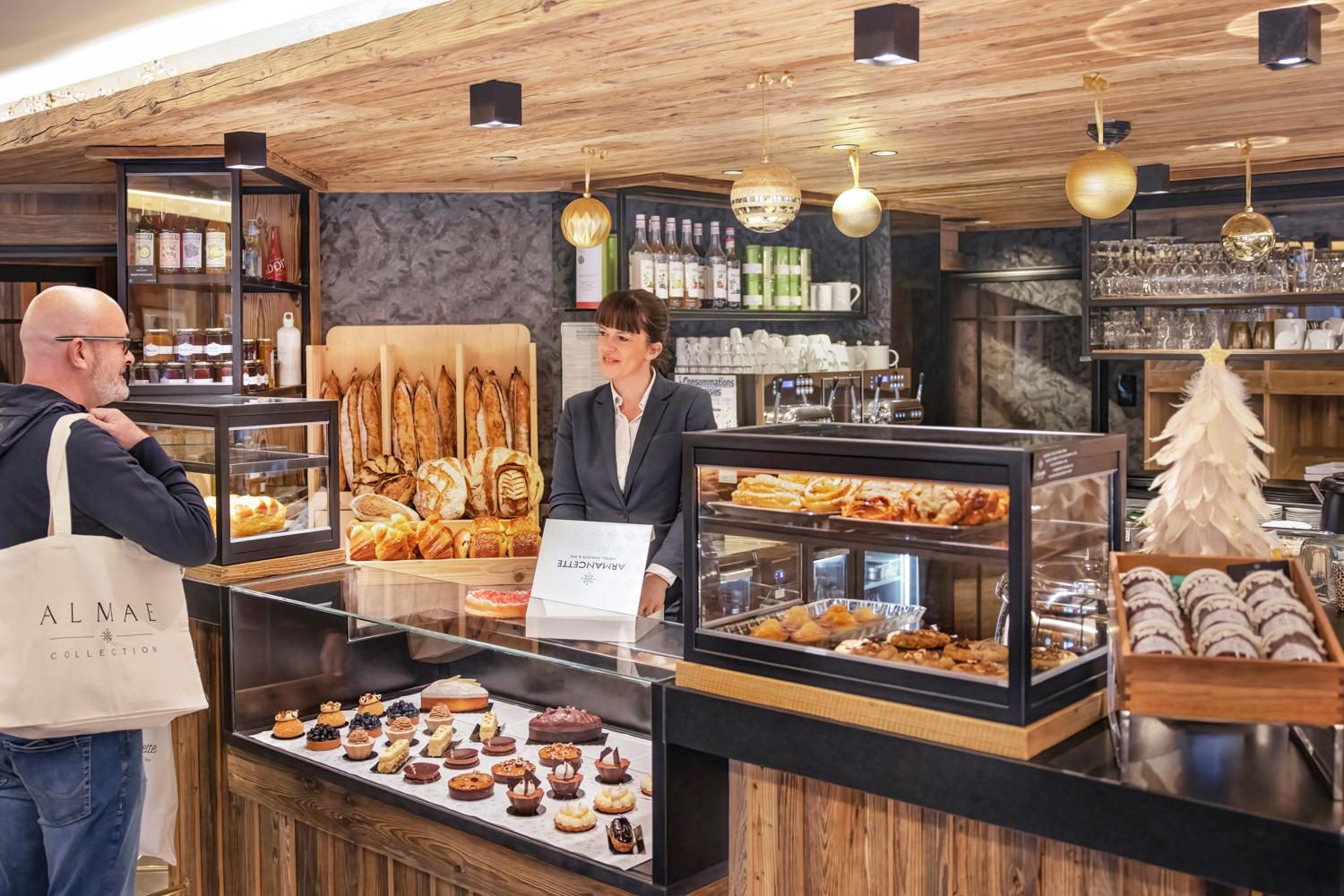 PASTRIES
Our pastry chef, Pierre, and his team offer cakes and pastries made and baked on site, and proudly displayed in the shop window. The colours and flavours change over time, reflecting the best of what each season has to offer. For all of your events, the Armancette Hotel can provide sweet treats from its pastry menu.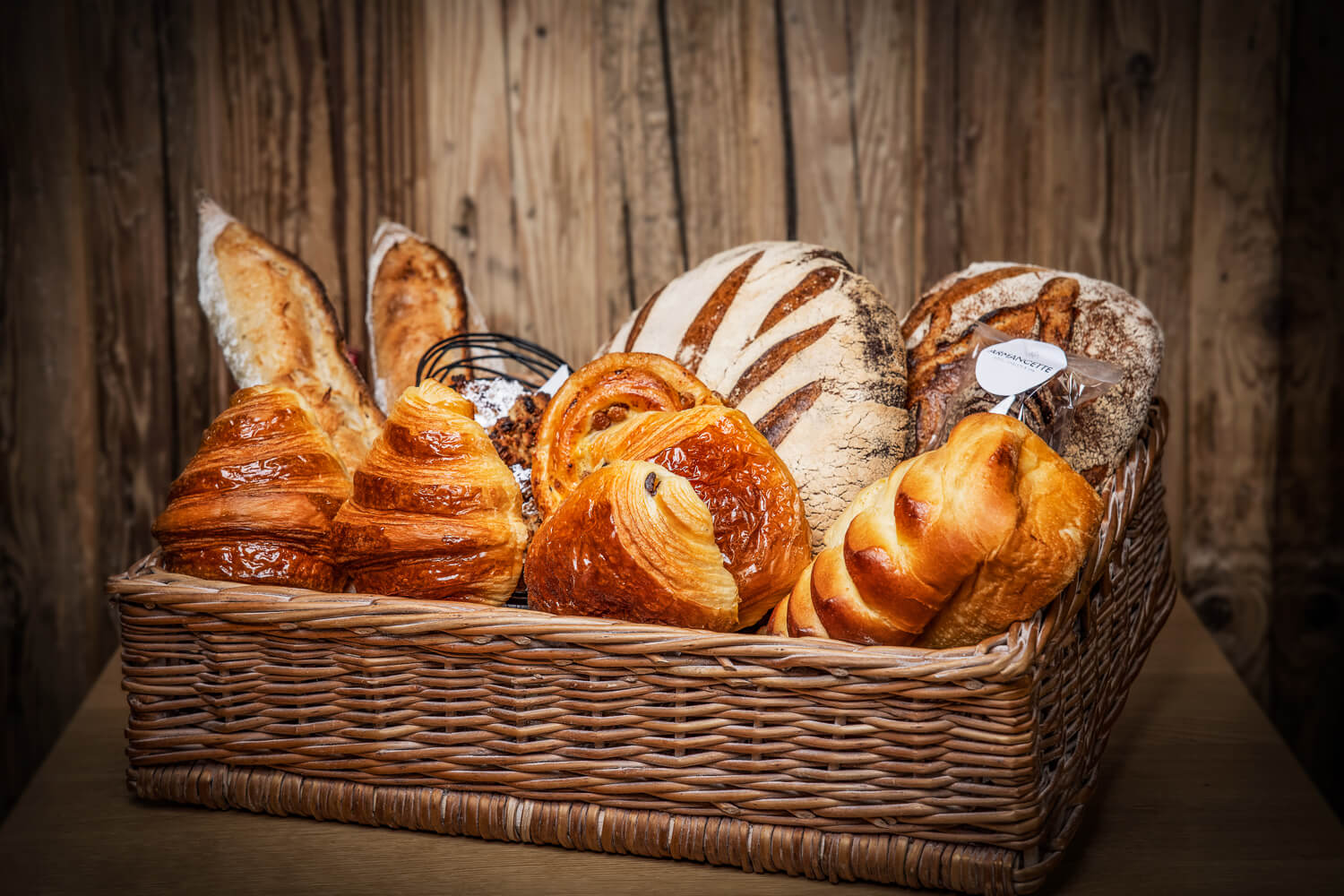 BAKERY
Every day the hotel and village are filled with the aromas of the bread and pastries made at the bakery.
The Armancette Hotel has reopened the old village bakery, creating a genuine meeting place. There is always a good reason to come here and enjoy a hot croissant or a crusty baguette.