LA TABLE D'ARMANTE
The gastronomic restaurant at the Armancette Hotel elevates regional flavours and traditions. Head chef Fabien Laprée's seasonal menus showcase the finest Alpine and "Rhône-Alpine" products.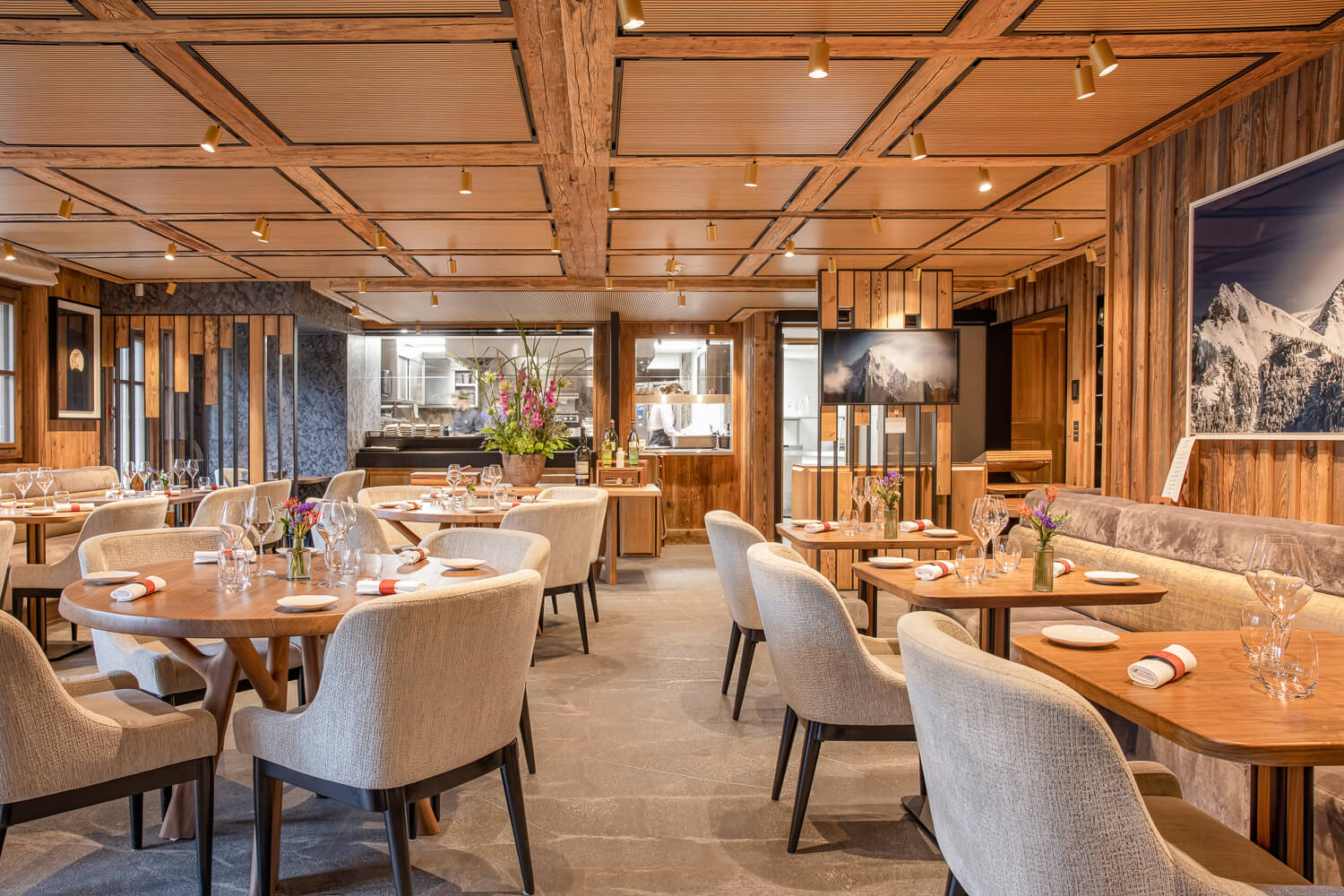 FOOD AND WINE PAIRINGS
At La Table d'Armante, particular care is given to the wine list. When you select a food and wine pairing, the sommelier can advise on the ideal vintage to complement the flavours in your dish.
La Table d'Armante is open Mondays, Tuesdays and Saturdays from 12pm to 2pm and 7pm to 9pm, then Fridays from 7pm to 9pm and Sundays from 12pm to 2pm.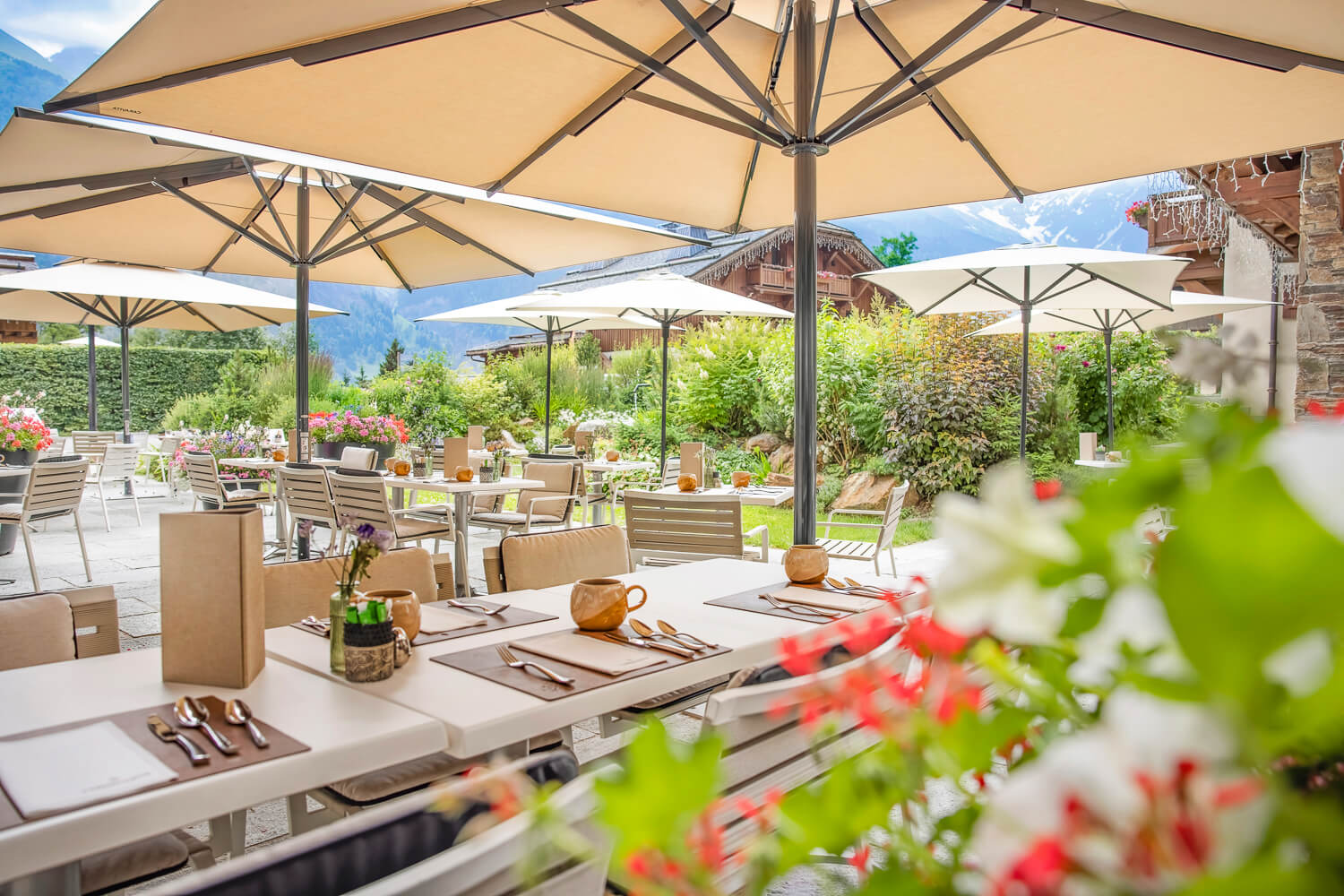 Daring, respect and tradition are the watchwords that characterise the Armancette Hotel's gastronomic restaurant. La Table d'Armante invites you to discover reimagined Alpine flavours in a magnificent setting with views of the Mont Blanc massif. Head chef Fabien Laprée uses carefully sourced local and French produce, including vegetables, cheese and meat from nearby villages and farms.
PORTRAITS OF THE CHEFS
"Working on taste and greed, adding local flavours" is the art of Fabien Lapree, 39 years old and MOF finalist in 2018.
Although it was his father who gave him a taste for cooking, Fabien was attracted to starred gastronomy from a very young age and trained with some of the great names in the field, including Christian Sinicropi at the Martinez (Cannes), Franck Ferigutti at Terre Blanche and Château Saint-Martin, and Davy Tissot at the Institut Paul Bocuse (Lyon). In addition to the technique, they taught him "to surpass himself and to question himself in order to be better every day". Since then, this has remained his motto. It is "the desire to fly on his own wings, and the intimate, luxurious and family atmosphere of the Armancette", which led him here, in the privileged setting of Saint-Nicolas-de-Véroce, in Haute Savoie. The man who was destined to be a fighter pilot or motorbike pilot is now in charge of 2 restaurants: La Table d'Armante, a convivial gastronomic address, and Le Mont Joly, more in the bistro spirit.
The delicious creations of our pastry chef Gauthier Chaffard will be the final touch to an unforgettable moment in our gastronomic restaurant.