dining
The Armancette Hotel is the ideal place to delight your taste buds. Whether you dine at our gourmet restaurant, La Table d'Armante, or our bistrot, Le Mont Joly, you will enjoy regional flavours reimagined using locally sourced seasonal produce.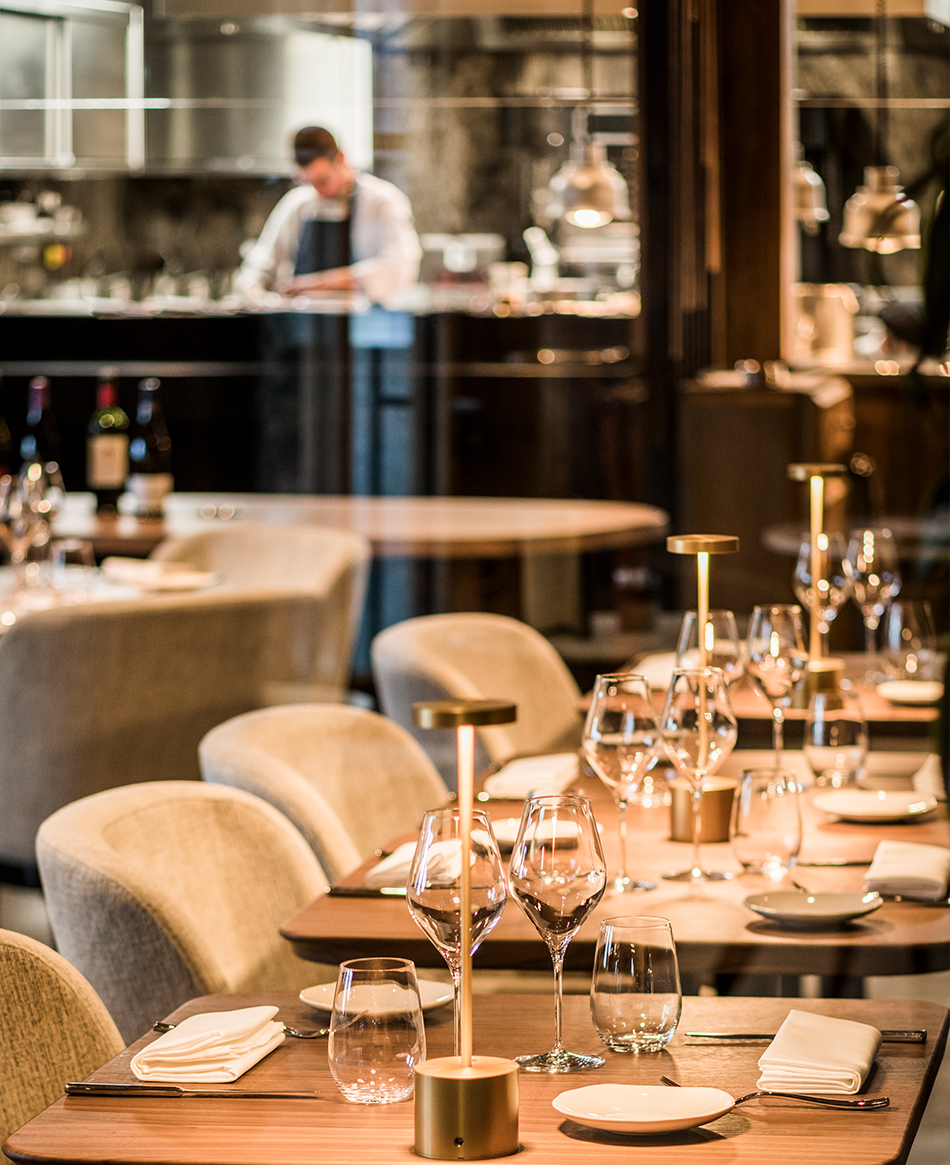 La Table d'Armante
The gastronomic restaurant at the Armancette Hotel elevates regional flavours and traditions. Head chef Fabien Laprée's seasonal menus showcase the finest Alpine and "Rhône-Alpine" products.
View details
View details
La Table d'Armante
Daring, respect and tradition are the watchwords that characterise the Armancette Hotel's gastronomic restaurant. La Table d'Armante invites you to discover reimagined Alpine flavours in a magnificent setting with views of the Mont Blanc massif. Head chef Fabien Laprée uses carefully sourced local and French produce, including vegetables, cheese and meat from nearby villages and farms.
FOOD AND WINE PAIRINGS
At La Table d'Armante, particular care is given to the wine list. When you select a food and wine pairing, the sommelier can advise on the ideal vintage to complement the flavours in your dish.
La Table d'Armante is open from 12pm to 2pm and from 7pm to 9pm except on Wednesdays and Thursdays as well as on Friday lunches and Sunday dinners.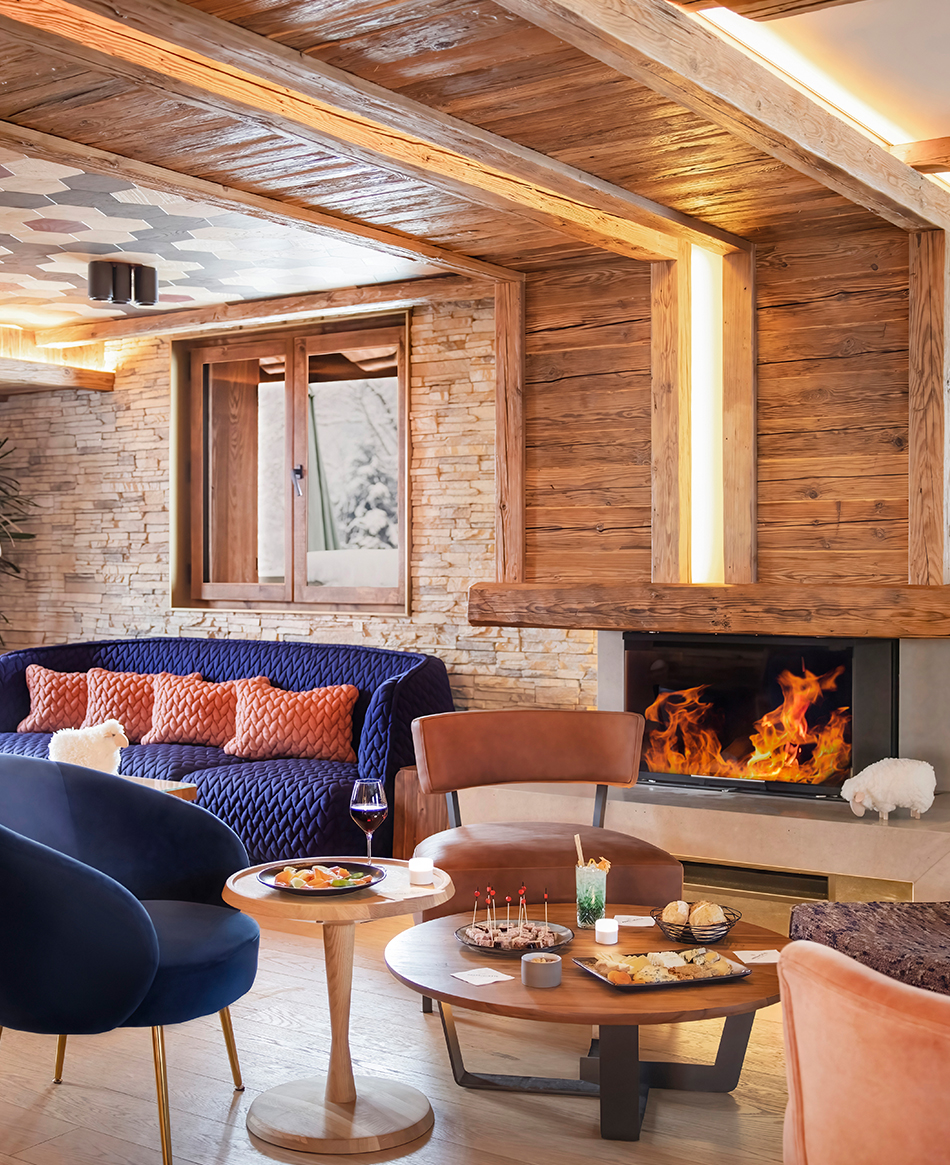 Mont Joly
A few steps from the Armancette Hotel, this is the perfect place to sit down with family and friends for traditional home-style dishes – a true taste of the Alps.
View details
View details
MONT JOLY
With its vast terrace, Mont Joly offers one of the most spectacular panoramas in the Alps, from the Dômes de Miage to Mont Vorassay and the Aiguille de Bionnassay.
On the first floor of the restaurant there is a private lounge with a pool table, fireplace and terrace.
Mont Joly is open from Wednesday to Sunday, from 12pm to 2pm and from 7pm to 9:30pm.
WINE BAR
In this intimate, friendly setting above the Mont Joly bistrot, our sommelier's team will lead epicureans and fine wine enthusiasts on a wonderful journey of discovery.
View details
View details
WINE BAR
Start your evening in the friendly lounge of the Mont Joly, enjoying a glass of wine suggested by our sommelier. With nearly 800 grands crus and rare vintages on the wine menu, this is the perfect place to indulge your curiosity.
TASTING WORKSHOPS
Each week the head sommelier leads an oenology workshop intended for both wine enthusiasts and the curious. Discover old vintages of Savoie wine, forgotten grape varietals and different styles of organic, biodynamic and natural wine. These workshops can be held as private sessions, with set themes or a bespoke format.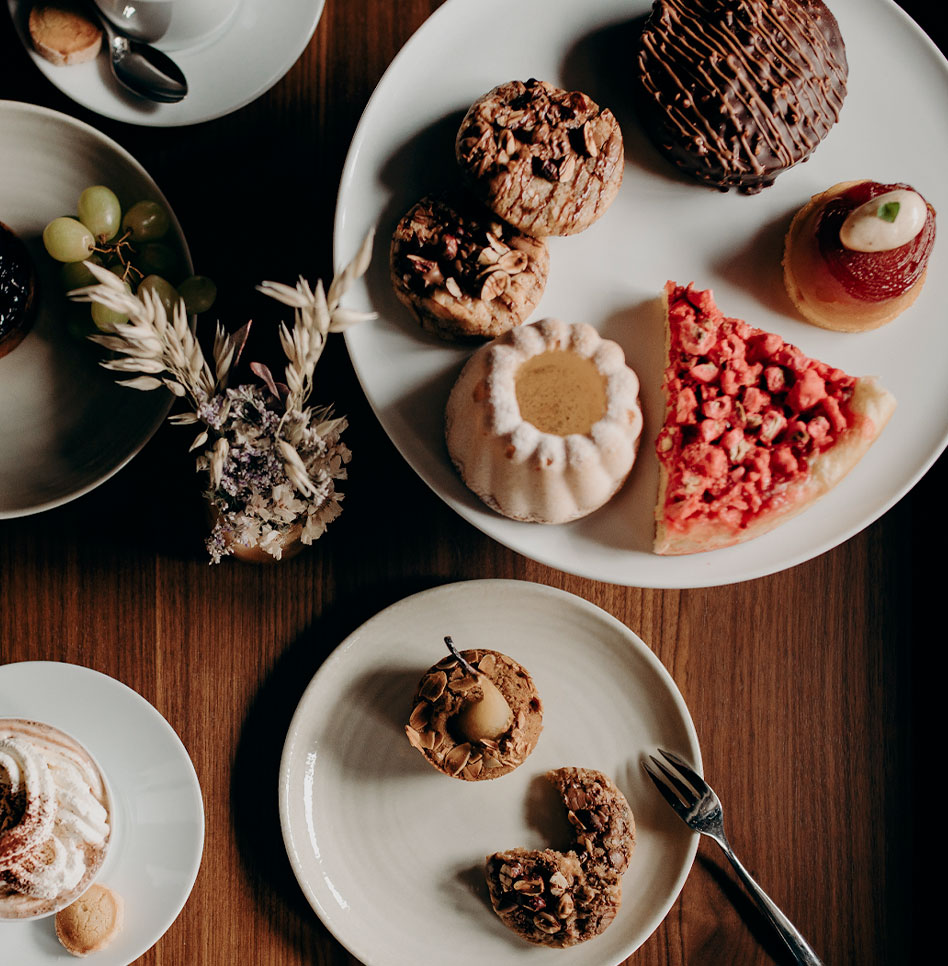 BAKERY & TEA ROOM
Opened on the site of the old village bakery, our tea room and bakery is a genuine meeting place, offering delicious breakfasts, light meals, teatime treats and snacks.
View details
View details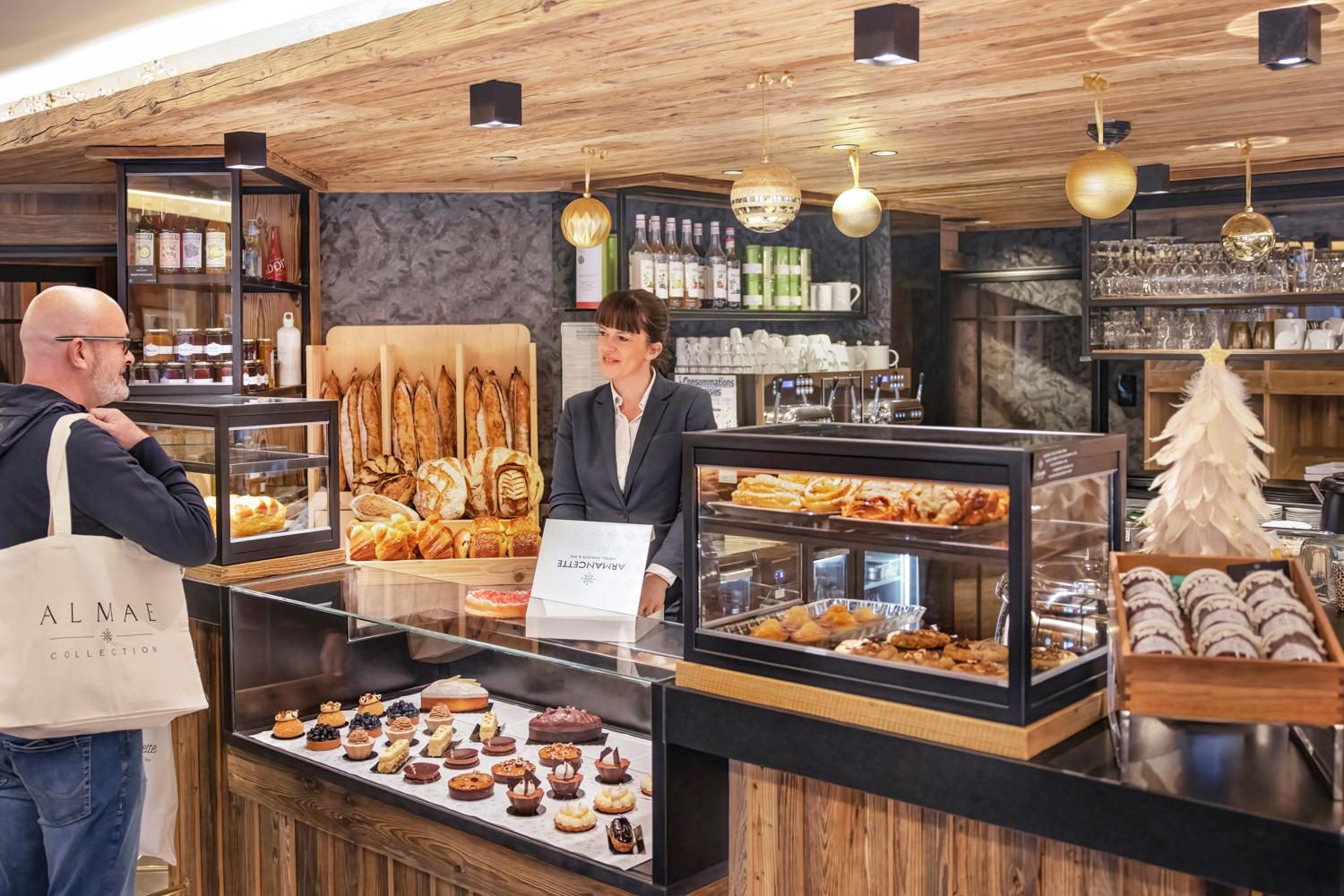 PASTRIES
Our pastry chef, Pierre, and his team offer cakes and pastries made and baked on site, and proudly displayed in the shop window. The colours and flavours change over time, reflecting the best of what each season has to offer. For all of your events, the Armancette Hotel can provide sweet treats from its pastry menu.
BAKERY
Every day the hotel and village are filled with the aromas of the bread and pastries made at the bakery.
The Armancette Hotel has reopened the old village bakery, creating a genuine meeting place. There is always a good reason to come here and enjoy a hot croissant or a crusty baguette.